A new office, just for you !
Recently, the office in Annecy has undergone a new transformation. I wanted to be able to welcome you in an atmosphere which corresponds to me and which will boost your spirit. Etablished for more than 12 years in Annecy-le-Vieux, it was time to rethink from scratch. This has now been done and I really hope you will like the result.
For this revival, I opted for a cheerful and colourful universe. No dull moments here! My main objective is to help you feel better and to progress, by welcoming you into a comfortable room where you feel at ease.
Dazzling colours!
I was inspired by the famous Lego bricks and their primary colours: red, blue, yellow and green. Also, in the same frame of mind, the new logo « Géraldine Asselin » was created. Both of these together are adequate and suit me well.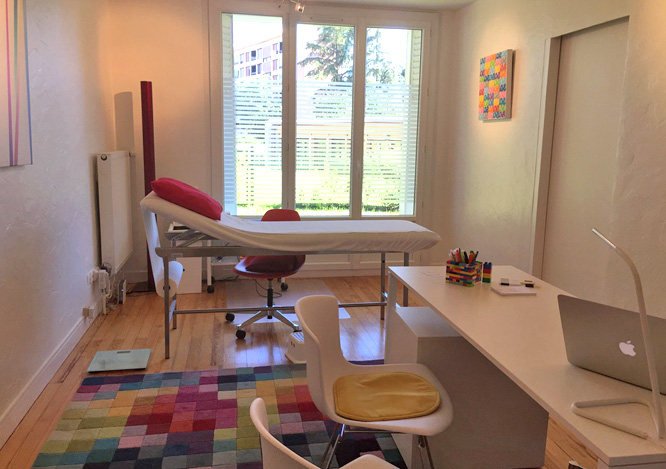 The waiting room has been equipped with a relaxation area allowing you to peacefully drink coffee, tea or simply some water. Comfort and well-being have been given the place of honour.
I am now ready to take care of you in this colourful and cheerful setting.
I invite you to come and discover rapidly for yourself.
Hoping to see you soon!
Geraldine
Enregistrer
Enregistrer